This page is under construction, but I wanted to add something for those of you who venture here. 
Gateway to Hollywood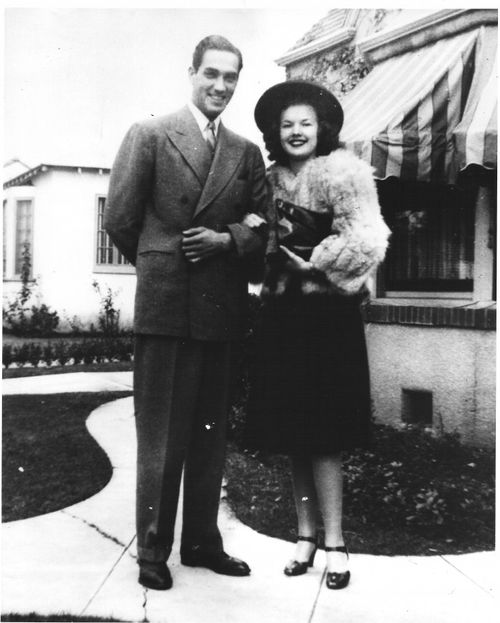 This is the show that started it all!  Pictured are the two winners Lee Bonnell (Terry Belmont) and Josephine Cottle (Gale Storm).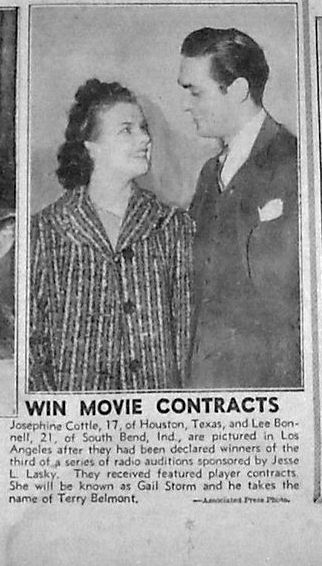 (from the Monday, January 8, 1940 issue of the St. Louis Post-Dispatch)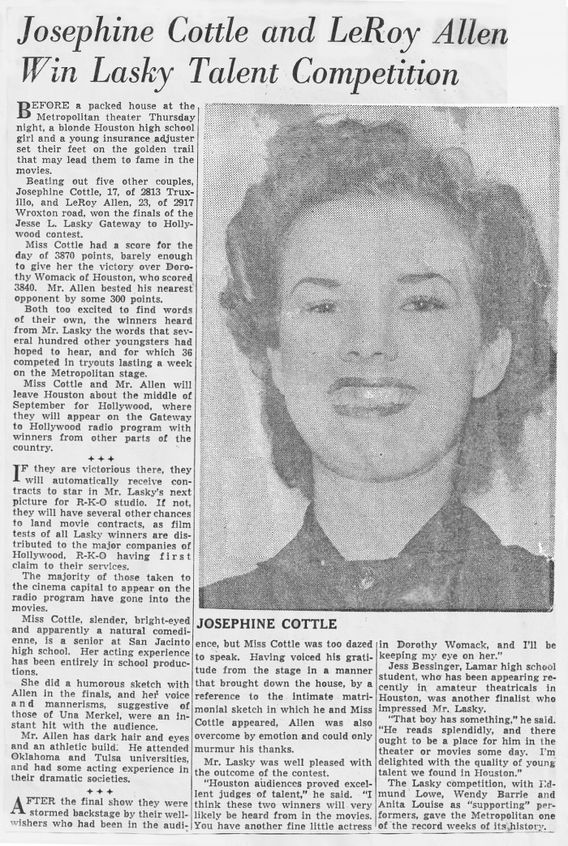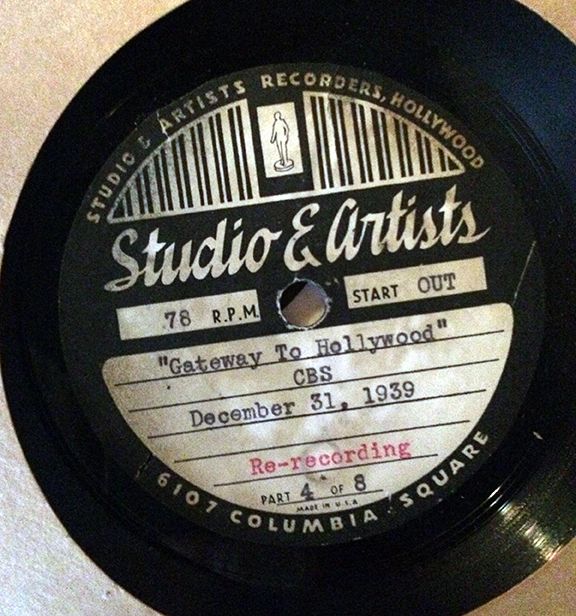 (This is an acetate of the December 31, 1939 broadcast.)
29_Gateway_to_Hollywood_part_one.mp3
30_Gateway_to_Hollywood_part_two.mp3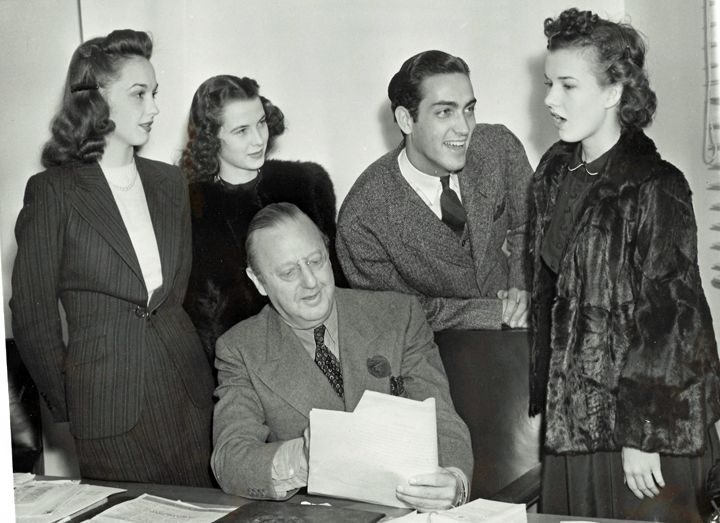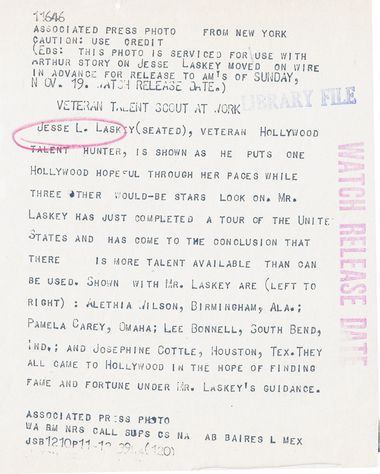 (photo courtesy of Jon Ramsey)
---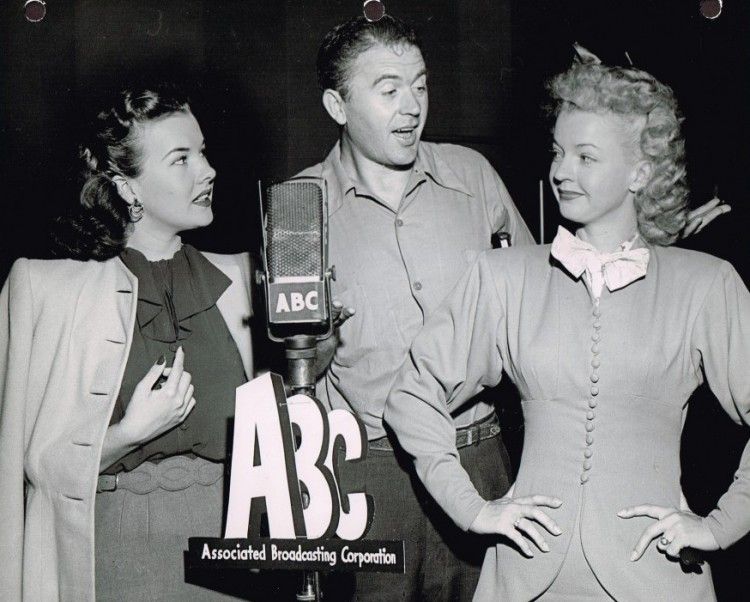 "George Fisher is so confused on the dedication day of the Associated Broadcasting Corporation's ABC Network when the network celebrated its full-time coast-to-coast operations that he mistakes Gale Storm for Dale Evans, Gale, Monogram star, chides Fisher, while Dale, Republic leading lady at right, puts hands on hips, disgusted with George."
---
 1947
It Happened on Fifth Avenue (Lux Radio Theater)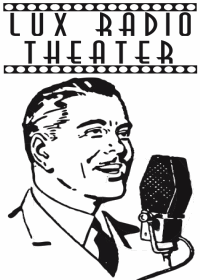 (click on the above pic to hear the broadcast)
---
 August 26, 1949
Screen Directors Playhouse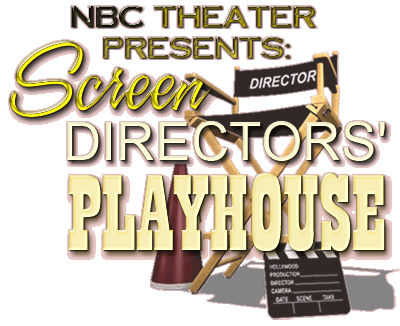 "Appointment for Love"
starring Gale Storm, Charles Boyer
this program is available to download at Old Time Radio Downloads
(click on link to go to the program)
---
---
My Little Margie (on radio)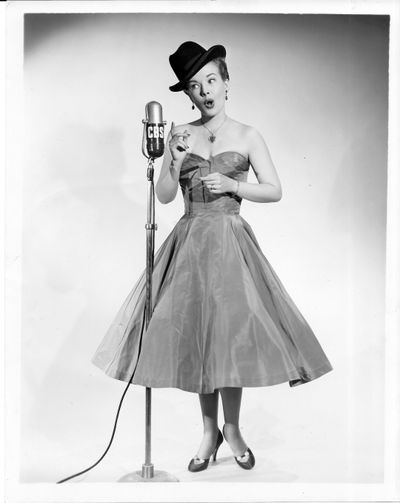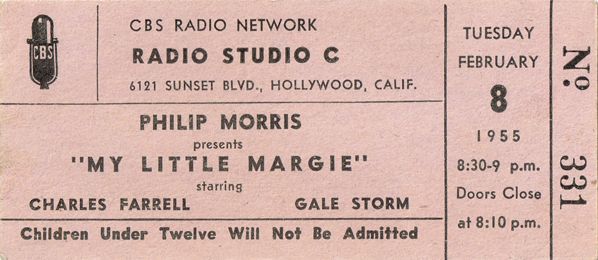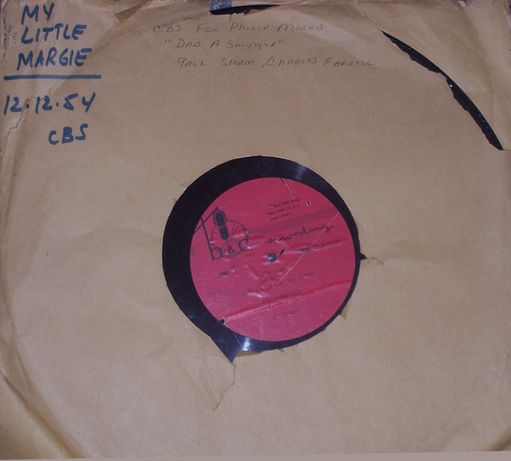 (pictured is a 16 inch transcription disc for the episode "Dad a Swinger."  Unfortunately, this disc is unplayable because the acetate coating has slipped from the aluminum base.)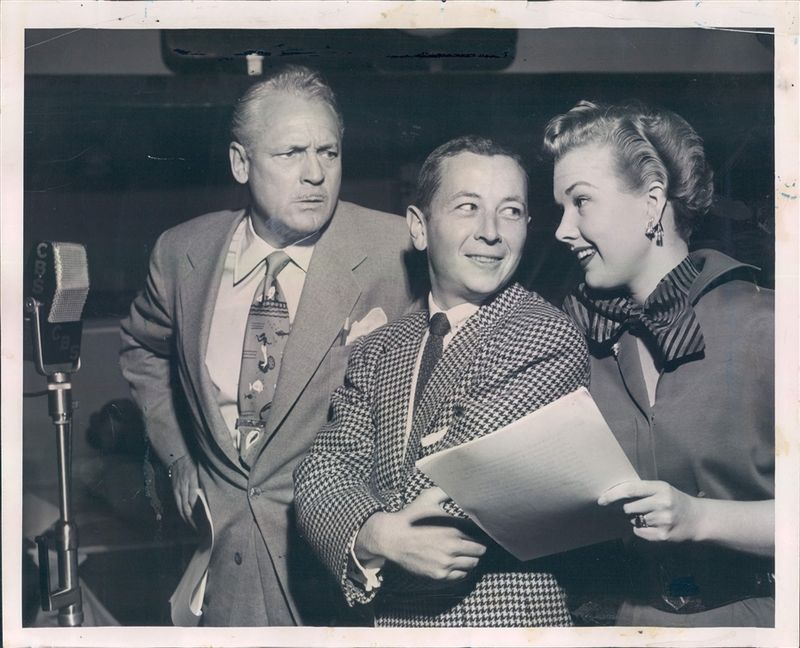 (Pictured above:  Charles Farrell, Gil Stratton Jr. "Freddie", and Gale)
Here is a link from Time Magazine.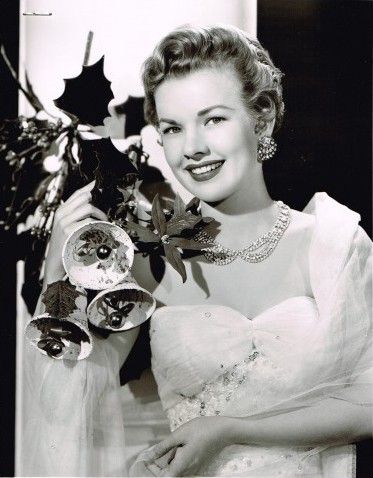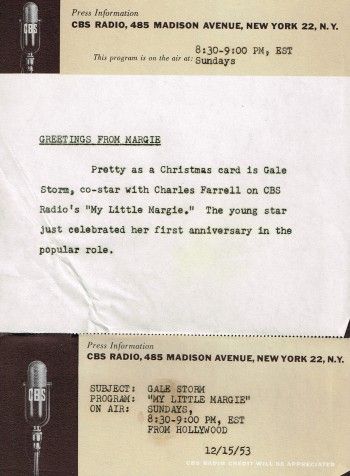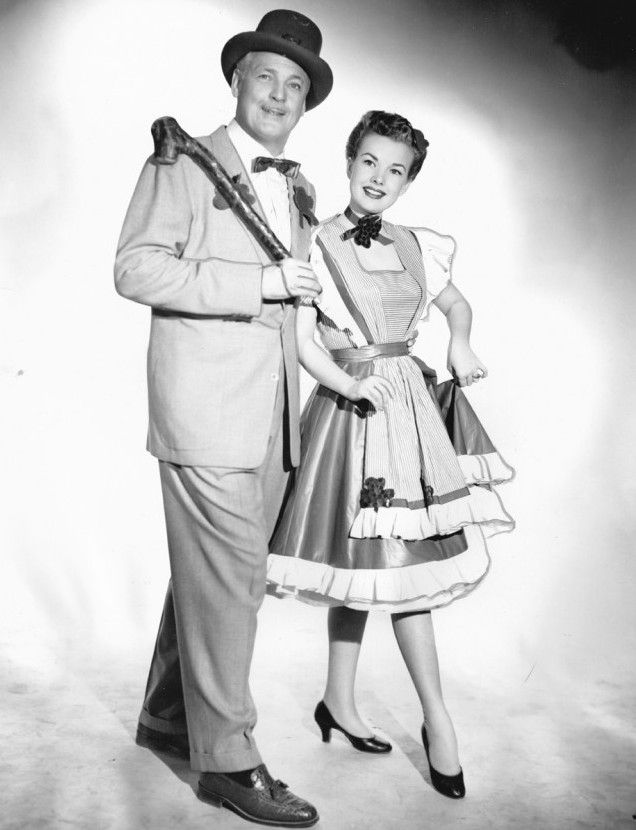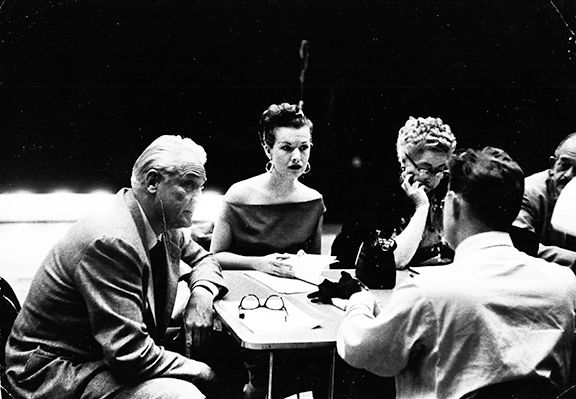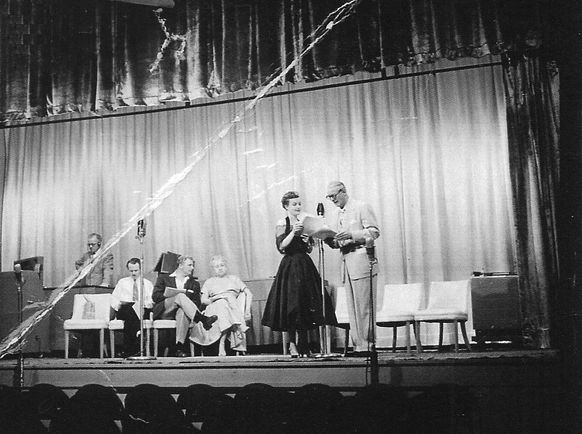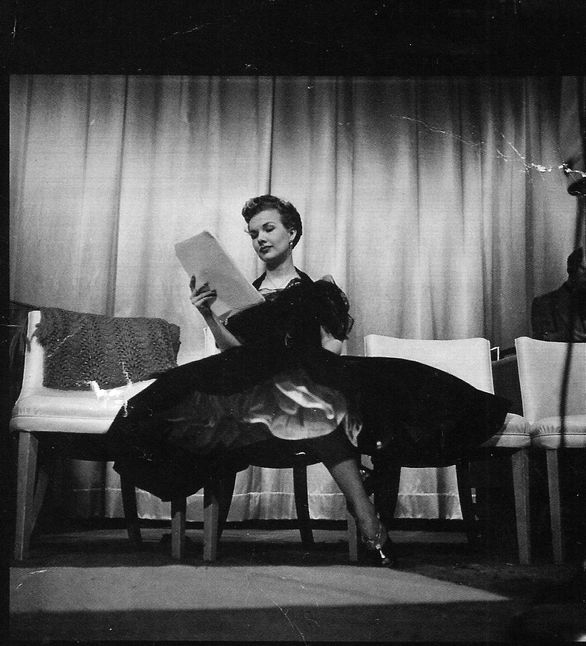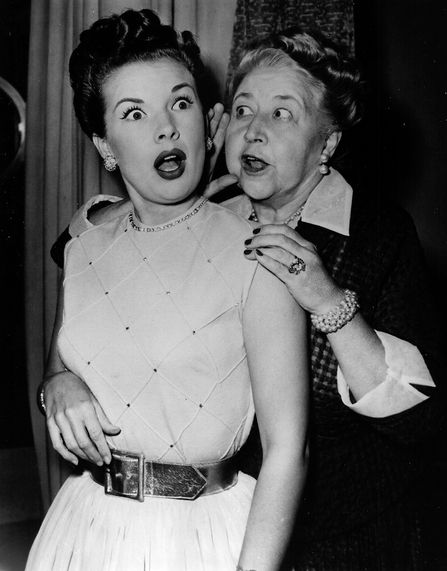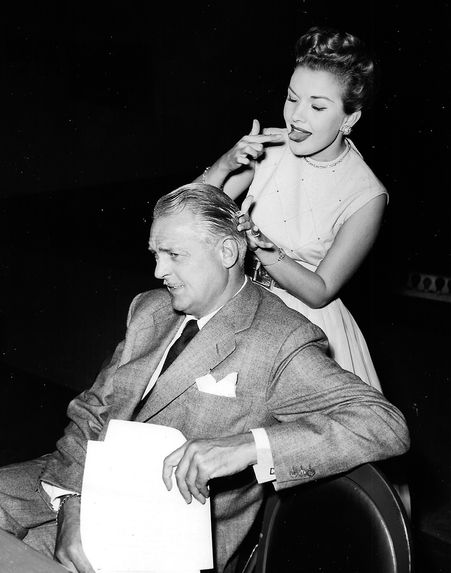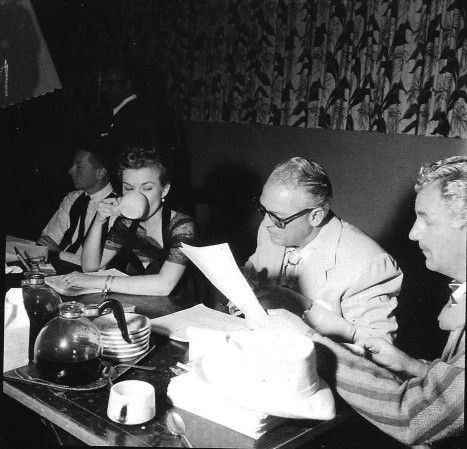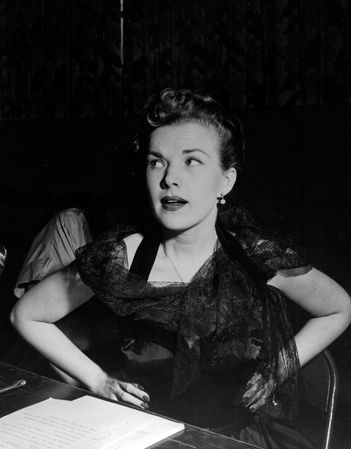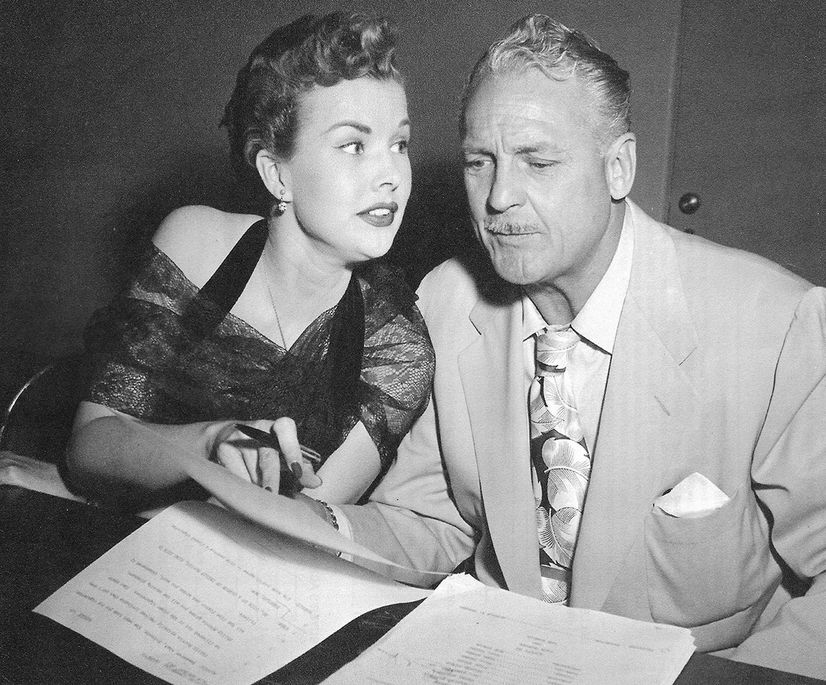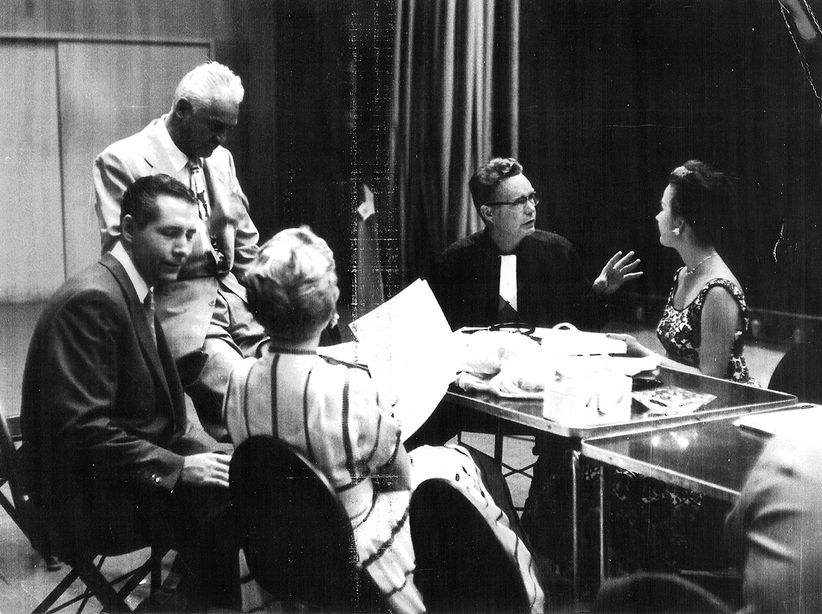 (Photos courtesy of Jon Ramsey)
---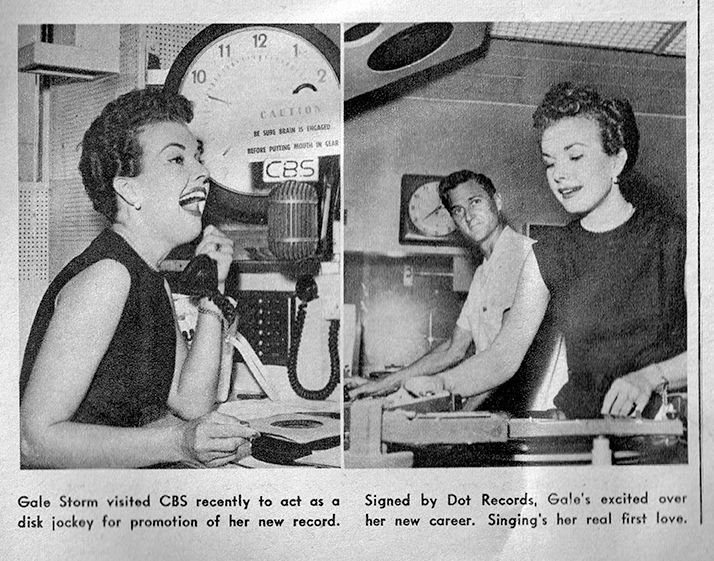 from TV Star Parade
December 1955
---
March 2, 1958
Guest Star (The US Treasury Department)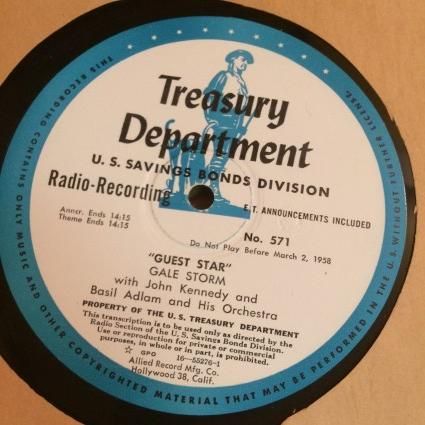 Apologies...this program is not available.  To listen to Gale's appearances on radio:
---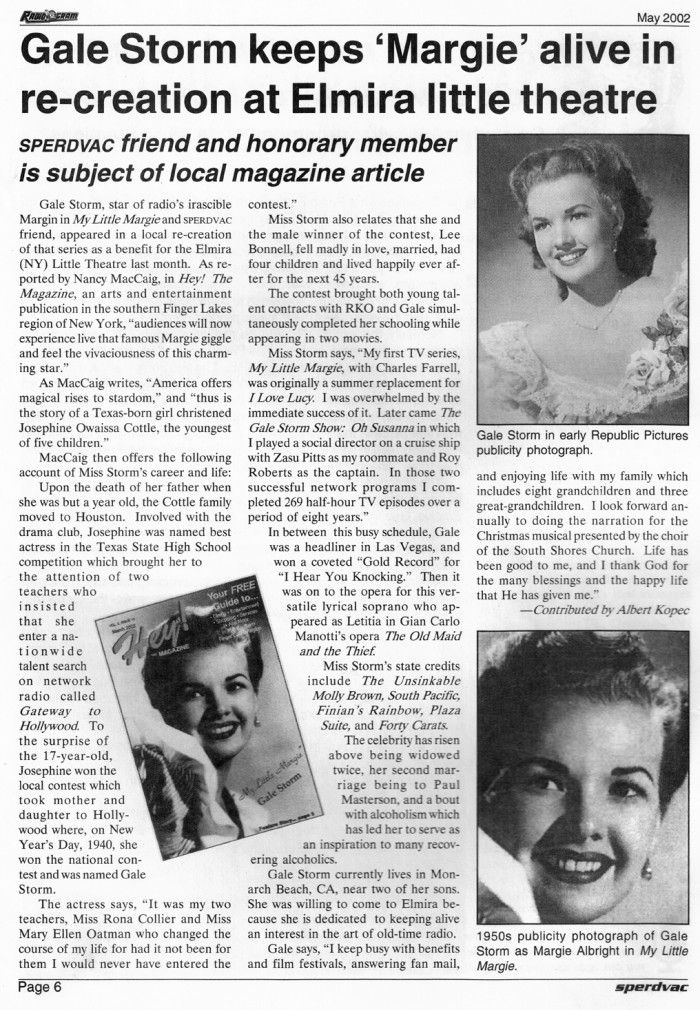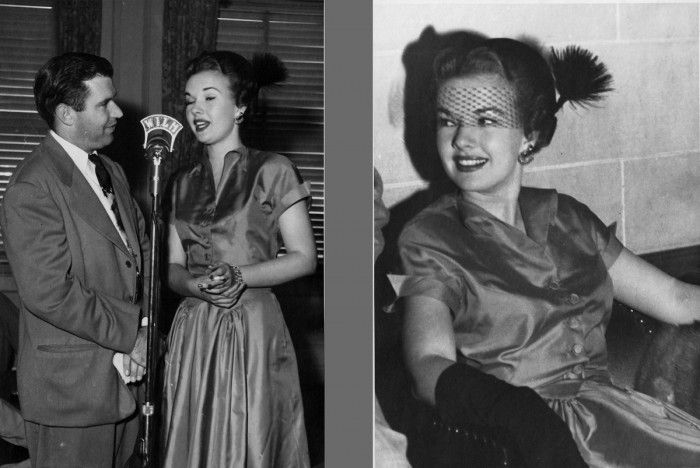 (above photos courtesy of Jon Ramsey)